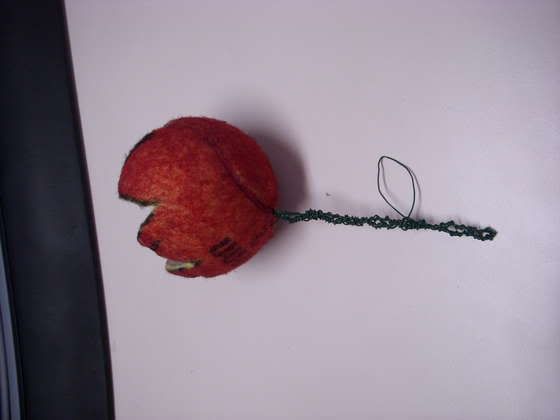 20) Make a beautiful flower for your sweetheart. You can even fill it with candy, just in case your sweetheart isn't quite sweet enough yet.

This next "theme" of sorts is going to be tricks of the trade....lots of nitty gritty tips and tricks to help you along.
And as for the tennis balls, the site lists lots of other uses. Well, 49 more to be exact. And many are more practical than the flower....like using them on bottoms of chairs to keep them from scuffing.
Or better yet, slitting them open, inserting some beans/jelly beans, securing shut, and giving to a toddler as a musical instrument. Nifty, yes. Practical, no. That's all you need is for the toddler to suddenly break open the ball and begin shoving beans up his/her nose or swallowing them. Please use caution. ;-)