No, no, no, no, NO!
So wrong.
Not okay.
At all.
Gah!!!
Now that I have that out of my system, I don't really know what else to say about this. Really? Why would anyone think it's a great idea to put wigs on cats?
If you want to know more about why cats apparently love/need these and check out the book, then you can follow the
link
. Yes, I said "the book." *I'm* not going to link to it and encourage it.
Did I mention how wrong this is? Hmph.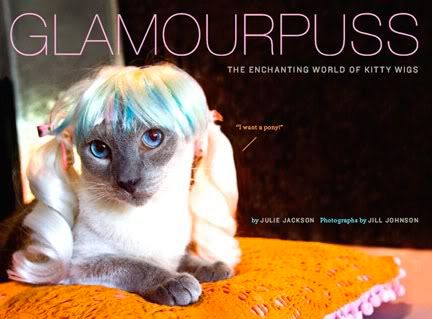 Yes, I'm going to stand by my opinion and say that isn't cute. Nope. Double hmph. :P