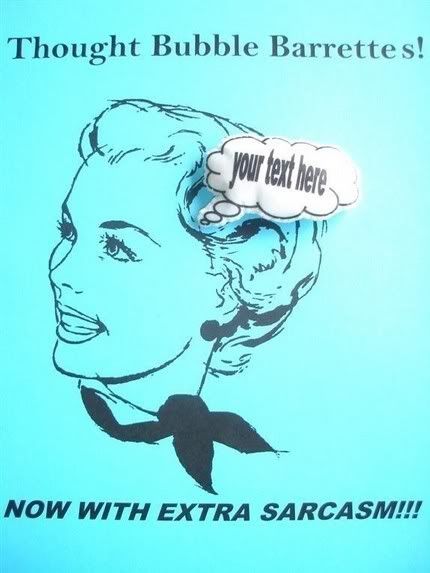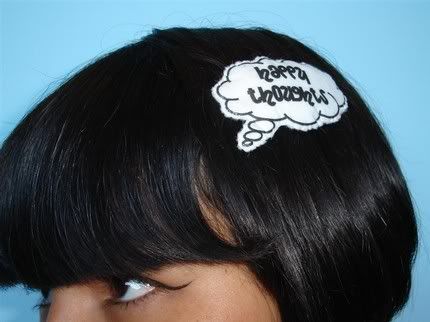 Time for more linky love!
Always Listen to Your Pig-Puppet
Wait. Before I get going, I have to tell you that the only reason I even started reading this blog was based solely on the name of the site. I have a friend who goes by the name of "Mudpuppet," and it has always made me giggle....so when I heard that I should I always listen to my *Pig*Puppet, I immediately linked to it. I never did show my friend, but I've been reading it ever since.
Anywho, she recently posted about
thought bubble haircilps
and I found them quirky-worthy. There are several of them
here
so check 'em out yourself to find some that suit you.