If you've never had an issue with mismatched socks or socks gone missing, then consider yourself lucky. For the rest of us, this is the quirkiest solution to such a problem....make the mismatching worse (better!), have fun with it, and end up with all sorts of socks.
Little Miss Matched
sells socks in sets of three...and the don't match exactly, but they complement each other. And if socks aren't your thing right now because it's summer, check out the flip flops instead.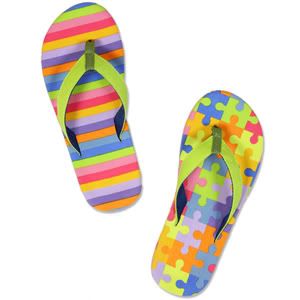 If you're zany enough to be okay with silly mismatching socks...that somehow match anyway....then definitely check these guys out. They have soooo many different kinds of socks, flip flops, cami sets, bedding, accessories (notebooks, purses, silly sock coin purses, etc), and surprisingly enough, a lot more stuff.