Alright, it's the last day of
NaBloPoMo
and that means it's the thirtieth day in a row that I've posted about gaming-related things. I had several more things sitting in tabs that I could've posted, but I didn't, so I'm doing a sort of leftover post. Think of it as the weekend after Thanksgiving, but instead of getting sick of turkey, I'm going to make you sick of Mario. :P
Space Invaders
ice cube tray
For the record, I think that's the only non-Mario piece in this post, so stop scrolling now if you hate Mario. Or just hate me linking to him this month. :P
Graffiti

Pixelated bedset named "Supermario"
1-UP license plate
Mario theme song played on Stepper Motors with an Arduino (technical geeks ftw, wee)
Slightly inappropriate picture
This one doesn't exactly fit with the appropriateness of this blog, so if you want to see, you'll have to click.
Mario soda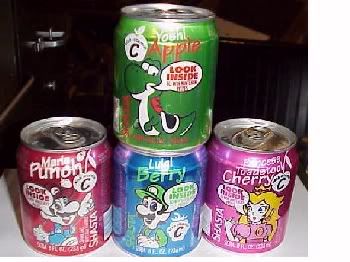 Most adorable Halloween outfit duo ever
Alright guys, that's it for now. Thanks for sticking with me, hehe.