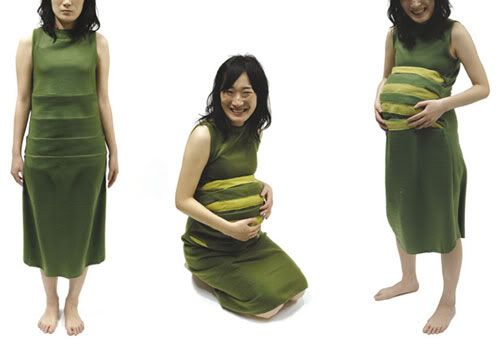 Catrina from DesignMilk said it perfectly:
These quirky yet elegant maternity dresses by Marisol Rodriguez take
origami and simple methods of cutting and folding to the next level.

That's exactly what they do. I adore the concept and while these specific designs might not be worn by many, it could definitely evolve into something even more amazing.
Then again, maybe I'm in the minority by thinking these would be awesome, hehe. They don't seem to have any fancy support systems or cute sayings across the front, but I still like them.