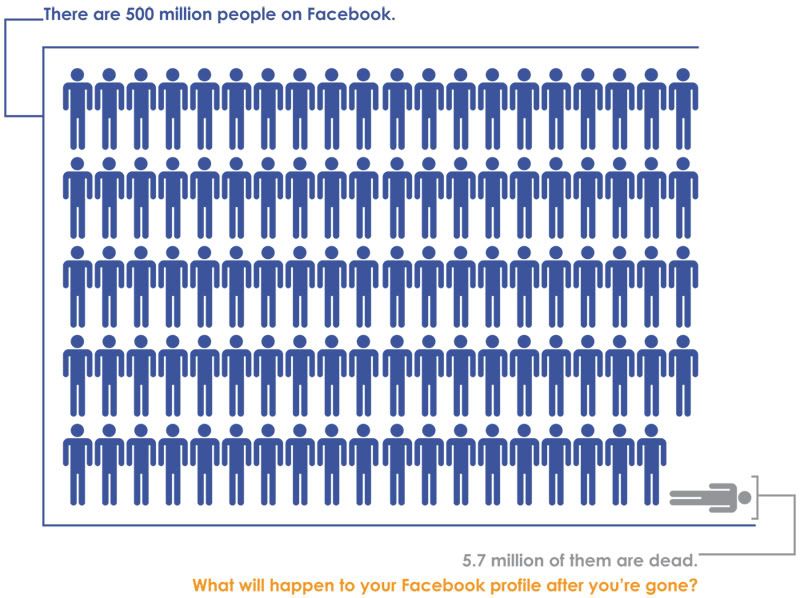 I know this may come off as morbid to many of you or not something you care to discuss. After all, who actually enjoys thinking about what has to be taken care of after they pass? Not many.

Facebook may seem like the last of your concerns, but it does bring up a good point. What happens to your digital life when you die? Does your family even know where you spend your time online? Would they know what you wanted to do with your accounts?

Otrib is an amazing site that helps you take care of lots of these details and on the flip side, allows you to honor those in your life that have already passed away. There are also tons of links, articles, and communities to help you plan funerals, cut obituary costs (you can create and distribute an online obituary for free), find grief support, add virtual memorials (including timelines, photos, videos, text). It's all there in a single site and it's presented beautifully and helpfully....not morbidly.